sam, 06/19/2010 - 20:21
Football fashion -- continued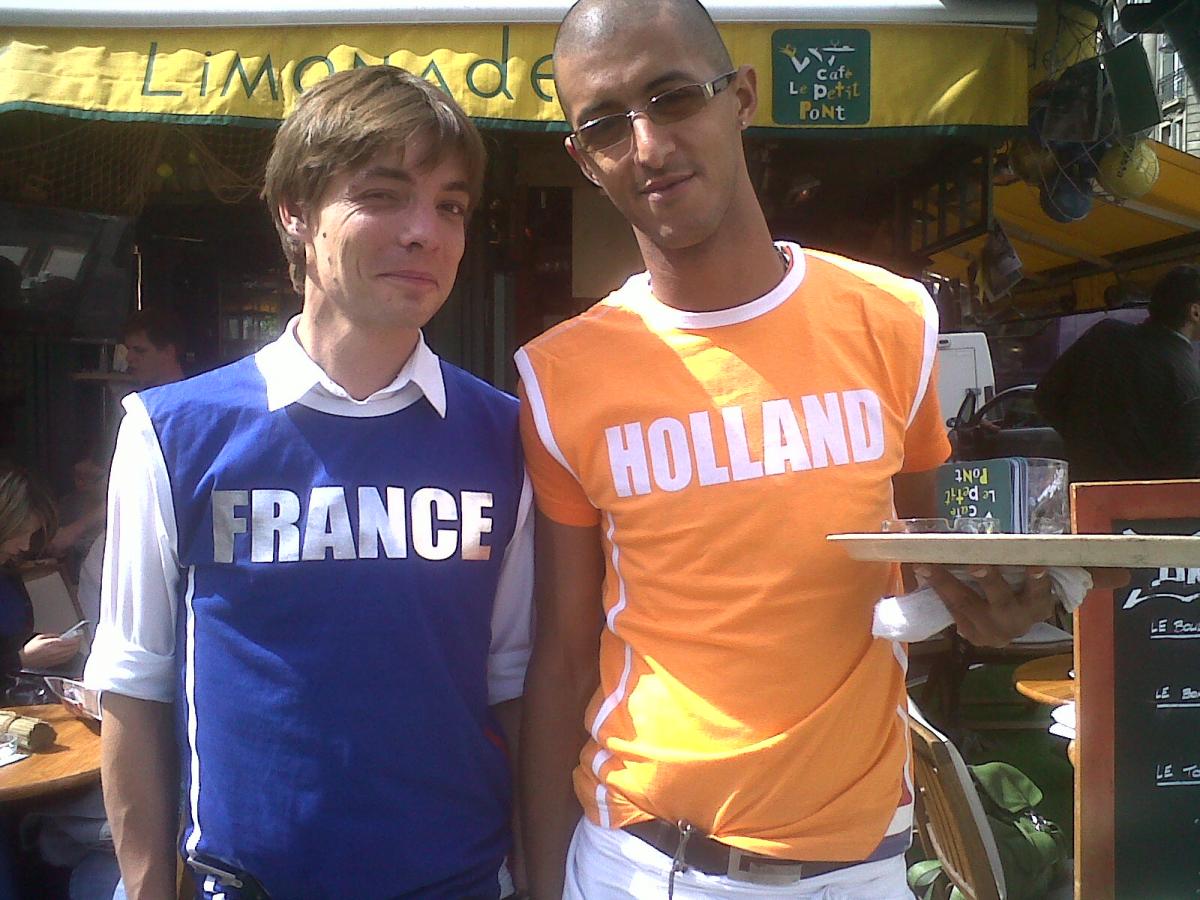 Some cafes in Paris have sponsors that provide new tee-shirts every night to their waiters. Don't they look proud?

Tags for all blogs :
Comments or opinions expressed on this blog are those of the individual contributors only, and do not necessarily represent the views of FRANCE 24. The content on this blog is provided on an "as-is" basis. FRANCE 24 is not liable for any damages whatsoever arising out of the content or use of this blog.